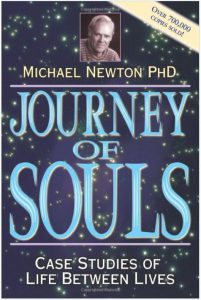 Learn the latest details and most recent groundbreaking discoveries that reveal, for the first time, the mystery of life in the spirit world after death on Earth―proof that our consciousness survives―in Journey of Souls by Michael Newton, PhD.
Using a special hypnosis technique to reach the hidden memories of subjects, Dr. Newton discovered some amazing insights into what happens to us between lives. Journey of Souls is the record of 29 people who recalled their experiences between physical deaths.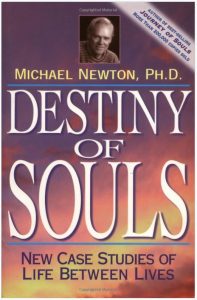 A pioneer in uncovering the secrets of life, internationally recognized spiritual hypnotherapist Dr. Michael Newton takes you once again into the heart of the spirit world. His groundbreaking research was first published in the bestselling Journey of Souls, the definitive study on the afterlife. Now, in Destiny of Souls, the saga continues with 70 case histories of real people who were regressed into their lives between lives. Dr. Newton answers the requests of the thousands of readers of the first book who wanted more details about various aspects of life on the other side. Destiny of Souls is also designed for the enjoyment of first-time readers who haven't read Journey of Souls.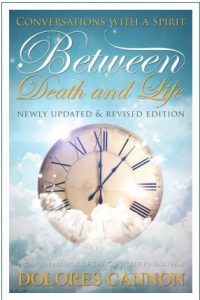 What happens at the point of death? Where do we go afterwards? Does one's personality survive after death? How are the good and the bad experiences of life accounted for? What is the purpose of life? These are questions everybody asks and no one is more capable of providing accurate answers than Dolores Cannon. Between Death And Life presents a vast body of information that Dolores accumulated during sessions with clients who relived their dying experiences in past lives where hundreds of subjects reported the same memories.  This book is a good introduction to the death experience, to guides and guardian angels, ghosts and walk-ins. It examines different levels of existence in the spirit realms, the healing places for damaged souls.